| Rank | Name & City |
| --- | --- |
| Junior Master (5) | Edwin Kelley, Auburn; Carol Kilbourne, Granger; Lois Ptaszek, Cadillac, MI |
| Club Master (20) | Donna Freeland, Saint John; Ann Marie Wallace, Auburn |
| Sectional Master (50) | Edward Bower, Roanoke; Kim Teagno, Fort Wayne |
| Regional Master (100) | Miki Grant, Elkhart |
| NABC Master (200) | Candace Hurwich, South Bend; Reggie Lowenhar, Granger; Margaret Mauger, Portland; Rajalakshmy Sundara, Granger; Charles Tomes, Valparaiso; Marcy Tomes, Valparaiso; Gerry Wardzinski, South Bend |
| ADV. NABC Master (300) | |
BRONZE LIFE MASTER (750)
Mary Kocevar, Hobart
LIFE MASTER (500) & SILVER LIFE MASTER (1000)
Zafar Khan, Crown Point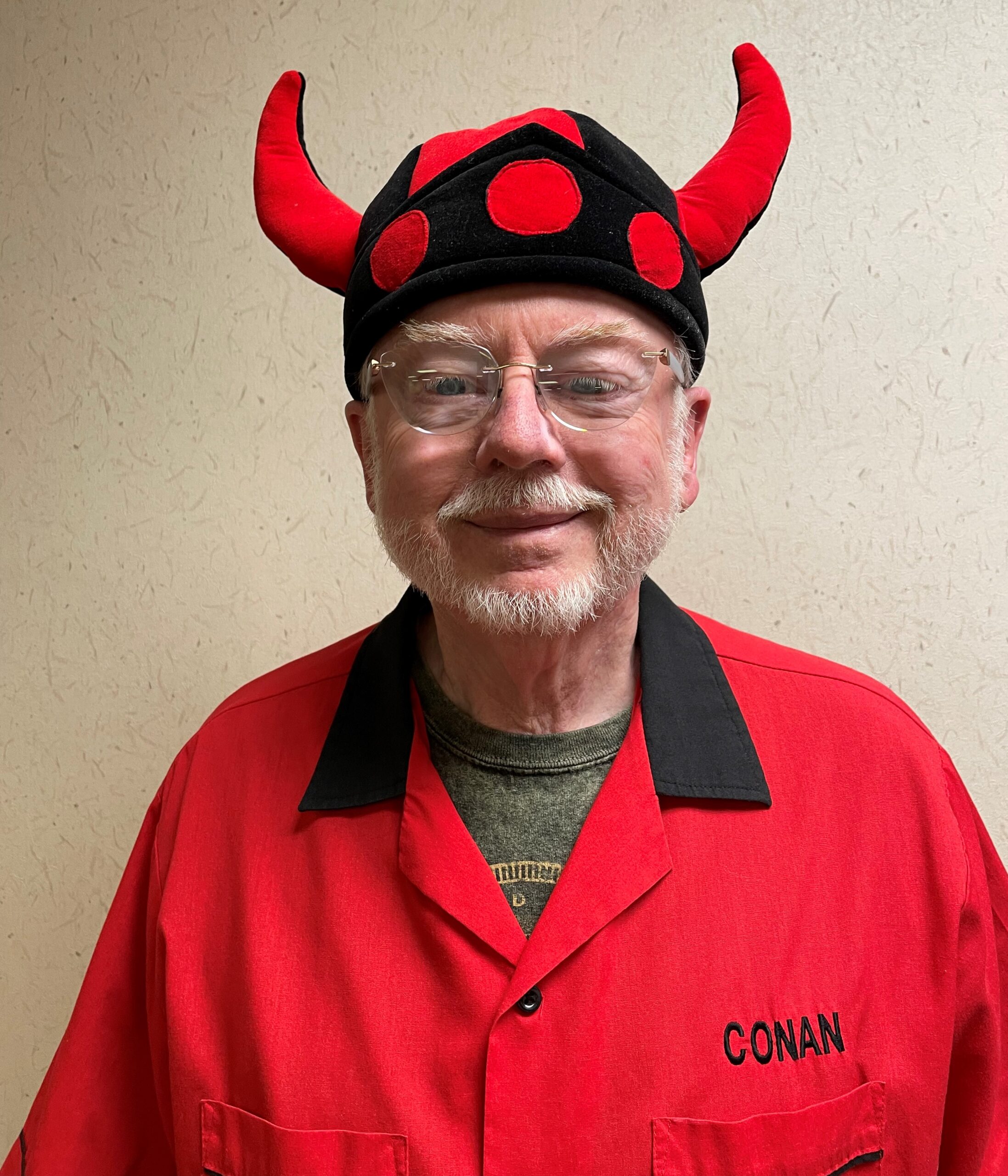 SAPPHIRE LIFE MASTER (3500)
Michael Clegg, Fort Wayne
As you can see from my photo, I take my bridge game super seriously as captain of the Conan and the Barbarians Bridge Team. I started playing bridge in my dorm at college when one of the players in our floating bridge game needed a restroom break. I only got to play the hands because I didn't know how to bid yet. The next term a couple of guys taught some of us how to bid and the rest is history. I came to Fort Wayne with about 15 points and began to play here in 1982. I started playing with Ken Koorsen and my future wife Mary Lou. Since then, I have played with and against many of the Fort Wayne area bridge luminaries. Other favorite partners over time besides Ken and my wife are: Joe Shull, Matt Fultz, Eric Outland, Jim Kart and Kim Grant to name only a few. Point inflation has added to my totals over the years and I can remember when a low scratch would get you .07 mps. I love the game and enjoy playing in person more than online.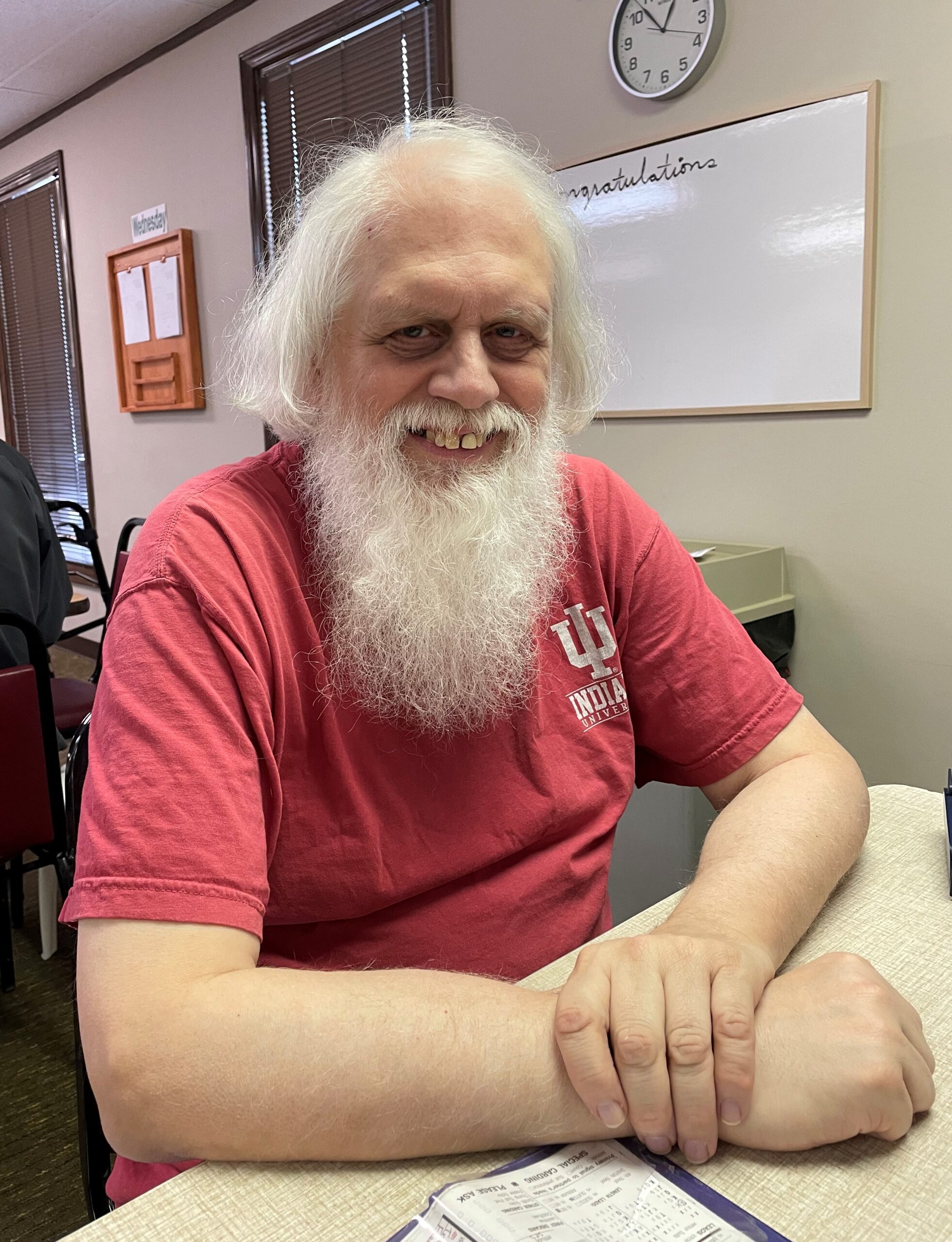 DIAMOND LIFE MASTER (5000)
Joe Shull, New Haven
I never knew what a long journey bridge would be when the 9 year old me was invited by my aunts and mom to "sit in for a hand or two".
Bridge is the only endeavor that I know that gives you a chance to play against the best in the world without paying a hefty fee for the privilege.
I will not tell you that points are unimportant.  After all, almost all of you reading this aren't Diamond Life Masters and I am.  But the people you get to meet and even get to know their story has been a major plus that I have experienced playing this game for so long.
 So, the next time I see you at the table, "Take your best shot at beating me and tell me a little of your story.