Dean & Kim Teagno, Fort Wayne: 72% 1/5
Chet Pinkham, Angola & Darrell Culley, Auburn: 72.92% 2/8
Richard Hastings, Bristol & Marty Alig, Elkhart: 76.88% 2/9
Richard Hastings, Bristol, & Marty Alig, Elkhart: 73.21% 2/10
Tricia Killeen & John Killeen, Mishawaka:  70.83% 2/14
Lee Boser, Elkhart & Jo Ann Steigmeyer, Granger: 70.83% 2/28
Tom Hallum, Mishawaka, & Gini Stipp, South Bend: 70.31% 3/10
Tricia Killeen & John Killeen, Mishawaka: 71.88% 3/17
Bud Hinckley, Stevensville, MI & Richard Mao, Mishawaka: 73.41% 3/23
Chet Pinkham, Angola & David Pinkham, Walkerton: 75% 3/31
Marci Meyer, Long Beach & Barbara Stroud, Chesterton: 72.28% 4/06/22
Susan Keeley & Bill deFuniak, Long Beach: 74.33% 4/18/22
Chet Pinkham, Angola & Darrell Culley, Auburn: 74.5% 4/2
South Bend Monthly Newsletter
Northwest Indiana Newsletter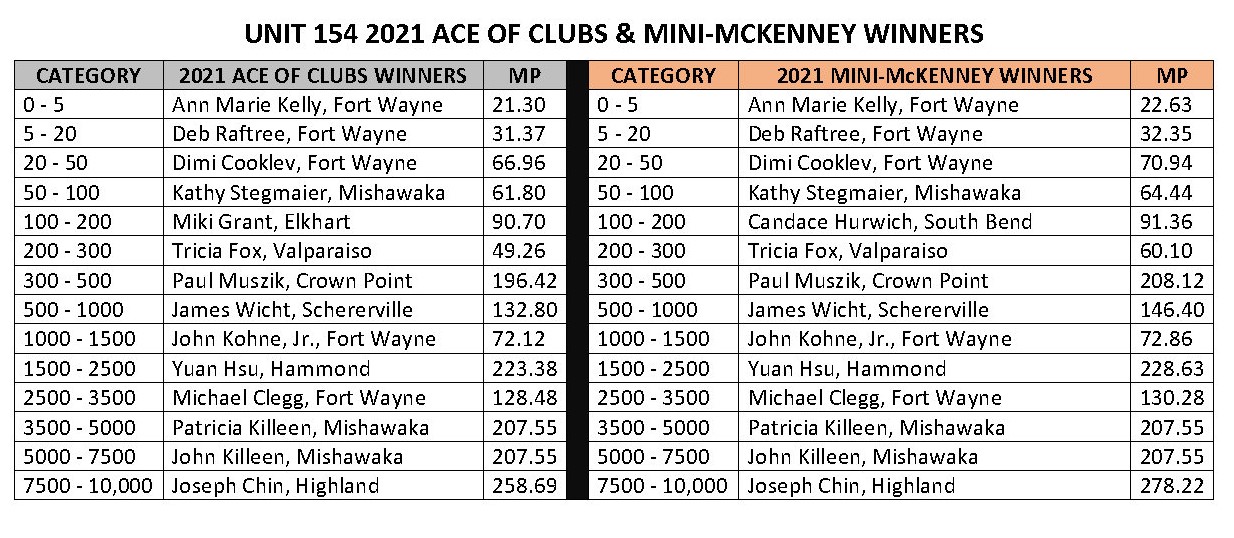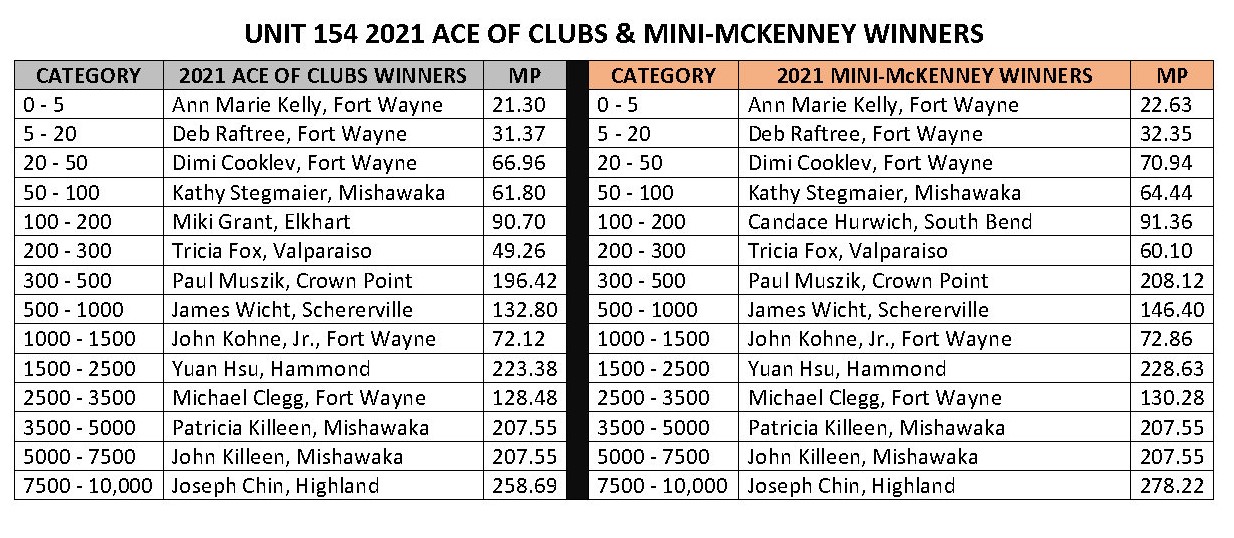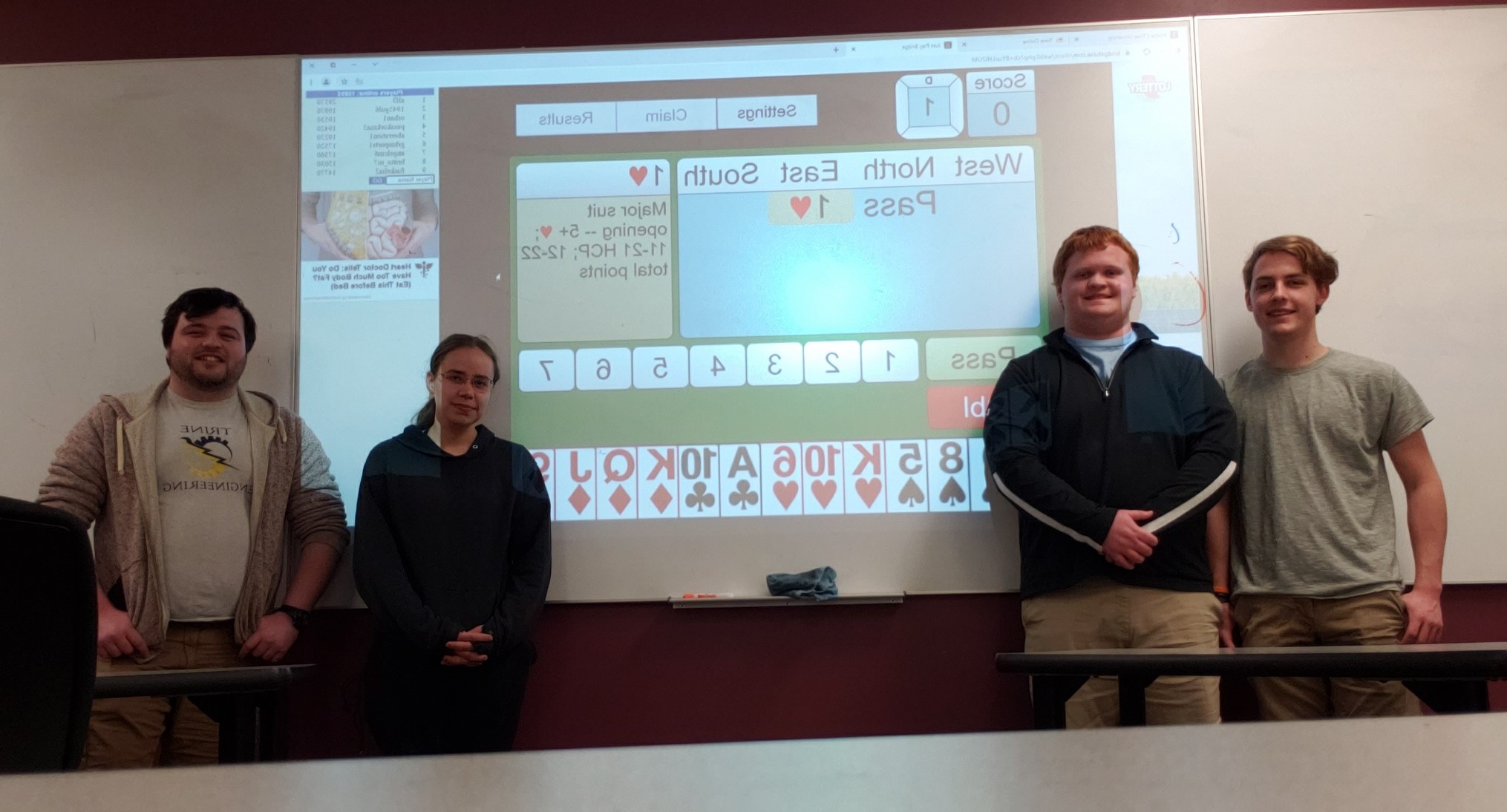 From-left-to-right: Cameron Orr, Keely Brooks, Lucas Jackson, and Ryan Hoak
Okay, they are not the equal of the legendary Dallas Aces yet, but the Trine University Thunder Aces are starting to climb the collegiate bridge rankings. The Thunder Aces, Unit 154's only collegiate team, was organized in 2016 by
Chet Pinkham, a retired chemistry professor at Trine University. Chet recruited Dr. Ken Bisson, an ACBL
accredited bridge teacher, to provide the initial instruction and learning. The Aces are a recognized club on the Trine campus. Present club members include Cameron Orr of Angola, Lucas Jackson of Valparaiso, Keely Brooks of Van Buren OH, Ryan Hoak of Warsaw, Alex Kratzer of Elkhart, and Treyton Sederstrom of Cedar Lake. All members are engineering majors.
The club meets on Sunday to enjoy pizza, instruction, and random deal play. To date the Aces have competed in four tournaments, having placed 14th out of 31 teams in one tournament and 9th out of 17 teams in their latest tournament. The team is considering playing in an upcoming NACBL tournament.
Congratulations and thank you to Chet for actively recruiting, advising, and coaching young players and bringing them to the game of bridge.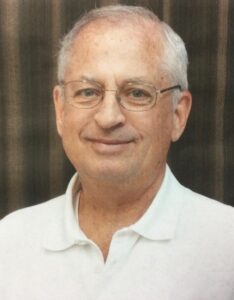 BILL FLANAGAN - GOOD LUCK!
Bill and his wife have moved to Tennessee to be near their children and grandchildren.  The South Bend Bridge Club wishes them a wonderful life in the Volunteer State.  They know the Tennessee bridge players will find him just as tough a competitor as they have. EVERYONE WISH YOU THE BEST!
Fort Wayne to hold "Longest Day" on 6/22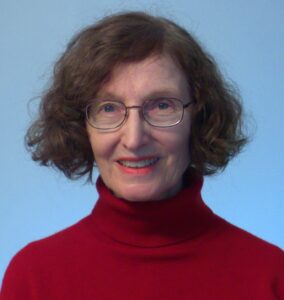 On June 22, the Fort Wayne club will hold a Longest Day party featuring special bridge games, a silent auction and a raffle to help support the Alzheimer's Association's research and free service programs in Indiana. Last year's Longest Day event, including donations from our players and others, helped the club raise more than $19,000 to help those with Alzheimer's and other dementias and their families.
Judy Nelsen, Chair, pictured above
FRIENDS THAT WILL BE MISSED
Betty Brewe
May 22, 1944 – February 5, 2022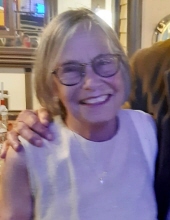 Always at the bridge table in Michigan City with her husband, Dick, Betty Brewe will be remembered for her warm personality and the beautiful smile that lit up her face. Betty passed away on February 5 at the young age of 77 years.
She was a graduate of Indiana University where she majored in sociology and received her Master's degree in social work from Valparaiso University. Betty worked at the LaPorte County Council on Aging, Meals on Wheels, and was the founding director of Dunebrook, Inc., a center focused on prevention of child abuse. She was an active volunteer working with the Children's International Summer Villages and the Ruth Sabin Home.
In addition to bridge where she earned the rank of Regional Master, Betty loved walking the Lake Michigan beach in search of beach glass, knitting, playing Scrabble and reading.
Lila Cagen Cohen
1925 - 2021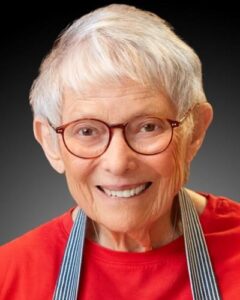 Lila (nee Lakin) Cagen Cohen, age 96, died in her home in Valparaiso, Indiana on December 6, 2021. Born on Halloween in 1925, Lila loved entertaining in her gracious home. As her final legacy, she published a cookbook, "From My Kitchen To Yours", in November 2021, with all proceeds benefiting The Caring Place, in Valparaiso, Indiana. Lila was also a lifelong volunteer and activist for causes that enrich the lives of community, women and children. Lila Cohen has donated her body to Indiana University Medical School. Due to Covid concerns, no memorial service will be held at this time. A Celebration of Life will be announced in the future. 
Janice Custer
May 4, 1931 - Jan. 19, 2022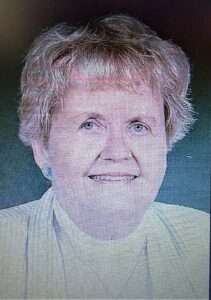 Players at the Michigan City, Chesterton, Valparaiso and Gary clubs miss the wonderful presence of Janice Custer who passed away on January 19 at the age of 90 years. Janice achieved the rank of Silver Life Master.
She was a graduate of Indiana University and received her Master's degree from Valparaiso University. Janice's life centered around education. She was an English and Media Teacher at Chesterton High School from 1969 to 1992, a Duneland Education Foundation Charter Member and received the Educator of the Year Award in 2016.
Active in the Indiana State Teachers Association, she was the past-president of the Porter County Retired Teachers Association and a member of the Board of Directors of the Indiana Retired Teachers Association.
In addition to being active in Kappa Kappa Gamma Sorority and the Beta Gamma Upsilon Alumnae Associations, Janice received the Volunteer of the Year Award in 2013 from the Chesterton Duneland Chamber of Commerce and the Paul Harris Fellow Award in 2012 from the Rotary Club.
Barbara Fedder
January 5, 1941 - January 23, 2022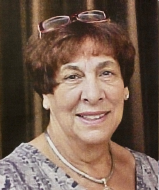 We were so sorry to hear of the passing of our dear friend and bridge enthusiast, Barbara Jean Fedder.  Barbara began her life in Michigan City, Indiana and it was later, during one of her father's regular poker games in late 1960, that she was introduced to the love of her life, Kenneth P. Fedder, who survives.  They were married in 1962 and were going to celebrate their 60th anniversary in Granger in May.  Their love brought forth 5 children, 12 grandchildren, and 2 great-grandchildren.
Barbara spent many  hours driving her children to various sports and school events and served on the Board of Directors of the Montessori School.  She was an accomplished artist, painting portraits and creating custom greeting cards using her Calligraphy skills.  Golf was a fun part of her life and she competed annually in the City Metro tournament, taking home the top spot in her flight on occasion. 
Cooking and baking were so important and she passed her appreciation for food to her family and friends, many of whom received a copy of her cookbook "The Aromas of Lebanon – Recipes From My Mom's Kitchen".
   
The South Bend Bridge Club blessed everyday that Barbara played.  She was Vice-President and a Board Member for several years.  She brought a beautiful smile when she arrived and then she proved to be a very accomplished player, earning over 660 masterpoints and the title of Regional Master. We will miss this very special lady.  Our condolences to her family.
Albert Guilford
1934 - 2021
ANGOLA — Albert Alexander Guilford, 87, of Angola, Indiana, passed away on Tuesday, Dec. 21, 2021, at Northern Lakes Nursing and Rehabilitation Center in Angola, Indiana.
Albert was born on June 20, 1934, in Angola, Indiana, to Francis M. and Olive P. (Warner) Guilford. Albert graduated from Angola High School, received his bachelor's degree at Tri State University in Civil Engineering in Angola, his master's degree from Michigan State and completed his doctorate thesis at LeHigh University in Pennsylvania.
Albert went back to his Alma mater, Tri-State University and taught Civil Engineering for 47 years.
Albert was first initiated in 1957, to Beta Sigma Tau, in 1961 to Pi Lambda Phi, both predecessors to Tau Kappa Epsilon (TKE), where he was later initiated in 1967. He advised and befriended the TKE group and its predecessor organizations for 64 years.
Albert was a member of Pleasant View Church of Christ in Angola, Indiana. He was also a member of Angola Elks Lodge, and a Silver Life Master with the American Bridge League.
George Kovarik
Sept.21, 1945 - January 23, 2022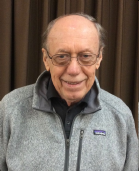 George and  his wife Pat walked into our club after having moved from Wisconsin to be near their daughter and grandchildren.  We found that they were lovely people who were avid duplicate bridge players, and George was only a few points away from becoming an Emerald Life Master(7500 points).  Well, being the accommodating club that we are, we welcomed them, proceeded to be awed by his bridge play, and contributed to his final points.  How wonderful it was that he was able to achieve this plateau before he passed away.
George was born in New Prague, MN and is survived by his wife of 54 years Patricia, 3 daughters and 5 grandchildren.
George had  a love for cars, cards (Pfeffer and bridge), music and baseball, including playing semi-pro baseball in Minnesota.   George joined the Army in 1967 and served 6 years teaching combat training and served with the medical unit.  George later found a career as a sales manager and worked in insurance and office equipment sales for several years earning numerous awards for his successes. George and Pat then moved to Henderson, NV in 1998 where he continued his career in sales and then later retired.
   
George was a supporting member of various organizations including Future Farmers of America, Knights of Columbus, American Legion, and the American Contract Bridge League.
We're glad that we got to know George!
Kenneth "Ken" Koorsen
November 14, 1953—April 23, 2022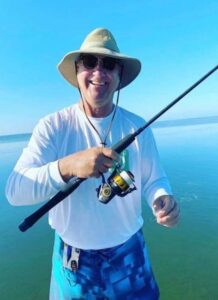 Kenneth (Ken) Koorsen, 68, a Fort Wayne native, born November 14th, 1953, passed away, Saturday, April 23rd 2022. He was an avid bridge player (In good standing with the Fort Wayne Bridge Club), motorcycle rider, businessman, friend, husband, father, and grandfather. He enjoyed the Florida sunshine, kayaking and fishing. When he got the chance he always danced. He leaves behind a family that will miss him very much. He is survived by his wife of 43 years, Jennifer; son, Kyle (Basil, Avi); daughter, Kaylan (Brett, Jackson, Stella); son, Ian (Lindsey, Abby, Layla, Eleanor); best friend, Thomas Kelly; brothers, Mike and Joe; and sister, Nellie. He was proceeded in death by his parents, Joseph and Nellie Koorsen; and sisters, Nancy, Connie, Sherri and Kay. Ever the model of strong will and determination, he was master of his fate right up to the end of his journey.
Keith Meyer
1942—2021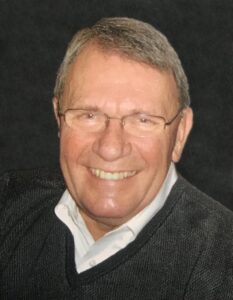 Keith M. Meyer passed away in the comfort of his home in Long Beach, Indiana on November 17, 2021. He was born in Hartley, Iowa, on July 23, 1942 to Wilbert and Mildred Meyer, who precede him in death. He was a loving husband of 57 years to his wife Marci, and a devoted father to his son Rick and daughter Kristine and her husband Andy Lowes. He was Papa to his cherished grandchildren Braden Michael (Viona) Lowes, Brooke Elise Lowes, Emma Anne Lowes, and great granddaughter Nora Annelise Lowes.
Keith grew up on their family's farm in Hartley Iowa. His father had great hopes that Keith would someday take over the family farm, but Keith had other ideas. A math and business major, Keith, who was the first college graduate in his family (December, 1963, Wayne State Teachers College, Wayne, Nebraska), actually never taught math until he retired from the business world. Instead, he was the only one from his college graduating class who was hired by IBM in January, 1964. Keith, retired from IBM in Chicago in 1987 as an Account Executive, leading a staff of 80 sales professionals worldwide for Amoco Corporation, which was IBM's then sixth largest customer.
Keith then started his career in telecommunications with Nortel Networks as Vice President of Sales to U.S. West, retiring in 2000 as Vice President of Global Compensation, responsible for establishing and maintaining compensation levels and policies for over 80,000 employees.
Following retirement, Keith decided to enter the classroom and taught middle-school math in Greenville and McKinney, Texas for three years. Keith loved the students, but he found that nine months of teaching was interfering with his golf game. This decision to give up teaching later led to a whole new career path – income tax preparation. Only working during the tax season would not
interfere with golf, and Keith, utilizing his math skills, became an Enrolled Agent with the IRS. His photographic memory, his quickness with numbers, his tax knowledge, honesty and respect for others served both he and his clients well.
Keith deeply loved and treasured his family and was extremely proud of their accomplishments. A Silver Life Master, he relished playing duplicate bridge with his favorite partner, Marci. He was an avid reader, enjoyed crossword puzzles, Words with Friends, all music, especially country, leaves table after table of bridge friends, and loved anything golf or football related. Win or lose, he
faithfully followed the Nebraska Cornhuskers and the Dallas Cowboys. Many job transfers always brought new golf courses to play, and over the years he belonged to eight different country clubs around the country. Among all of the players he had the privilege of teeing it up with in his lifetime, he also leaves behind a wonderful group of golfing friends at Long Beach Country Club and his 50+ year friendship with the annual Alvamar Golf Tournament players.
Throughout his life, some of Keith's volunteer endeavors and memberships included serving on the Board of Trustees of Baylor-Richardson Medical Center, the Board of Directors of Cancer League of Colorado, Chaired a School Bond Election in San Jose, served in various capacities in Homeowner's Associations where he has lived, helped recruit football players back in the early 70's for the
Minnesota Gophers as a member of the Amateur Sportsman's Club in Minneapolis, and he belonged to the National Association of Enrolled Agents. He was an ACBL (American Contract Bridge Association) Club Director in Michigan City and Long Beach, Indiana and served on the Northern Indiana Unit 154 ACBL Board of Directors.
An amazing man has left us – there is no way to count the lives he touched and no words to express how much he was loved and will be missed.