Steve Watson & Joe Chin, Calumet BC: 71.3% 3/14/22
Steve Watson & Joe Chin, Calumet BC: 72.16% 7/11/22
Dave Bigler & Joe Chin, South BendBC 71% 7/19/22
Jim O'Connell & Joe Chin, Calumet BC: 75% 8/10/22
Chuck & Marcy Tomes. Michigan City BC: 70.65% 8/15/22
Dick Hastings & Marty Alig, South Bend BC: 73.19% 10/6/22
Roy Martin & Jim Strohl, 101 Lakes BC: 70.71% 10/4/22
Lou Nimnicht and Steve Watson, Gary Community BC: 71.43% 10/5/22
Betty Steffak & George Roeper, Calumet BC: 70.83% 10/10/22
Michael Clegg & Joe Shull, Forth Wayne BC: 74.54% 10/18/22
John & Tricia Killeen, South Bend BC: 75.30% 10/24/22
Marty Alig & Richard Hastings, South Bend BC: 72.40% 10/27/22
Bob & Joan Butz, Calumet BC: 70.97% 10/31/22
Massimo Braschi & Al Simmons, Calumet BC: 73.63% 11/14/22
William Wendt & Joel Charpentier, Michigan City BC: 73.54% 11/28/22
John & Tricia Killeen, South Bend BC: 70.24% 12/26/22
John Goring & Joe Chin, Calumet BC: 70.83% 1/2/23
Kevin & Ann Marie Wallace, Dekalb BC: 73.81% 1/26/23
Deb & Keith Raftree, Fort Wayne, 70.14% 2/14/23
Rudy Rossi & David Sorg, Fort Wayne: 70% 2/22/23
Dimi Cooklev & Kim Grant, Fort Wayne: 71.35% 2/23/23
Ann Marie Wallace & Patrick O'Connell, Fort Wayne BC: 71% 3/2/23
Steve Brock & Darrell Culley, 101 Lakes BC: 70.24% 3/21/23
Ann Marie & Kevin Wallace, 101 Lakes BC: 74.31% 4/11/23
Mary Hoevel & Al Patton, Cedar Creek BC: 70.31% 4/22/23
Louis Nimnicht & Steven Watson, Calumet BC: 71.35% 5/1/23
Ron & Connie McKay, South Bend BC: 71.95% 5/10/23
Louis Nimnicht & Steven Watson, Calumet BC: 71.67% 5/22/23
John & Tricia Killeen, South Bend BC: 70.14% 5/29/23
Barbara Graegin & Zafar Khan, Calument BC: 70.13% 6/12/23
Jim Davis & Max Banan, Kokomo BC: 75.13% 6/13/23
Mary Newbold & Pam Johnson, South Bend BC: 75.92% 7/5/23
Gary Chaney & Kim Grant, Fort Wayne BC: 73.81% 7/19/23
Cappy Gagnon & Sharon Novotny, South Bend BC: 70.83% 7/27/23
Deb & Keith Raftree, Fort Wayne BC: 70.83 8/8/23
Steven Jackson & Joseph Shull, Fort Wayne BC: 70.41 8/16/23
Merilyn Richards & Tom Sherbondy, Fort Wayne BC 70.42 8/16/23
Irene Singleton & Tom Hebron, South Bend BC: 70.00% 8/17/23
South Bend Monthly Newsletter
Fort Wayne Longest Day Raises $20,000+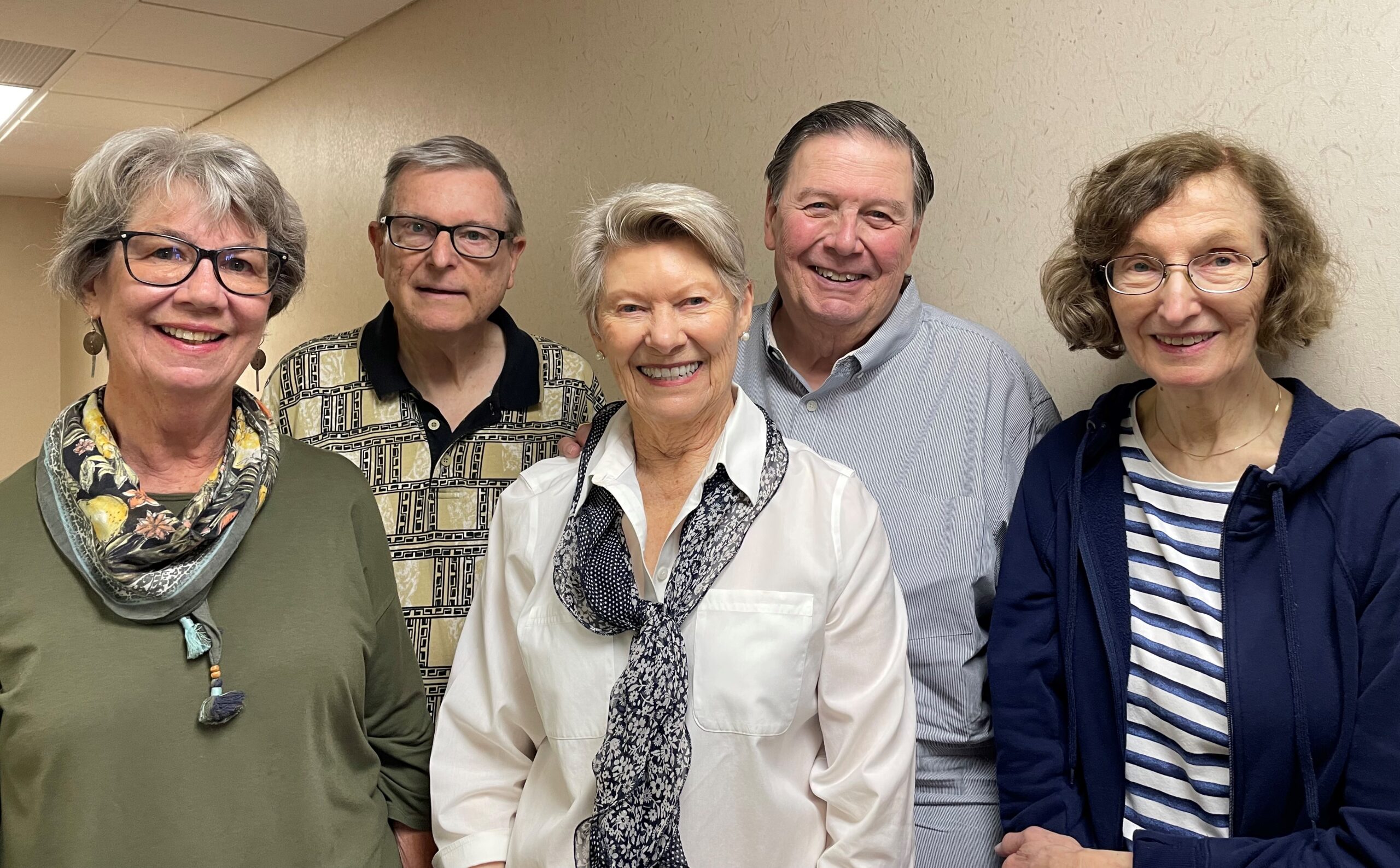 LD Committee, L to R: Amy Kelly, Eddie Bower, Barb Gasser, Bob Gasser & Judy Nelsen—LD Chair
For the past eight years the Fort Wayne club has raised funds for the Alzheimer's Association's research and free service programs through its annual Longest Day event. This year's June 22 event with special bridge games, a raffle, and a silent auction, plus donations from players and foundations, raised $20,897. This amount places Fort Wayne 9th among the 163 ACBL clubs participating in 2022.

During 2010, the above pictured WALL was added to the South Bend club.  The idea to create a celebrity wall came from John Killeen, the wall was built by Tom Hebron, and all the artwork was created by Jo Ann Steigmeyer.
Each year, on this wall, were the names and pictures of life master honorees who had reached a new plateau, Mini McKenney and Ace of Clubs winners, top players in A, B and C categories, a list of the people we had lost in the past year, a list of the Life Masters, and "thank you's" to the Board of Club Directors, Board of Game Directors, and everyone who contributed to the club during that year.
The latest wall covers 2020 & 2021 due to the pandemic.  We welcome your visit to our club to play and to "Walk the Wall."
FRIENDS THAT WILL BE MISSED
Lois Anweiler
December 9, 1923 – July 20, 2022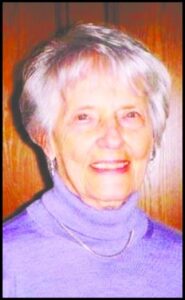 LOIS MAE ANWEILER, 98, of Round Rock, Texas, passed away on Wednesday, July 20, 2022. She formerly lived in Fort Wayne and Talbott, Tenn., and moved to Texas in September of 2012 to live with her son, Donald "Tim" Anweiler. Born Dec. 8, 1923, in Yoder, Ind., she was a daughter of Jacob and Iva (Harkenrider) Krouse. In June 1943, she married Donald Marion Anweiler. Lois and Don had 48 wonderful years together but unfortunately Don at 70 years old died in September of 1991. She enjoyed playing bridge, volunteering in the gift shop at Parkview Hospital, and spending time with family and friends.
Sara Bir
May 26, 1942 – June 23, 2022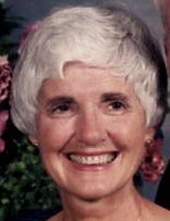 Sara C. Bir, 80, of LaGrange, died June 23, 2022, at Orchard Pointe Health Campus in Kendallville, IN. She was born on May 26, 1942, to Porter and Muriel (King) Crowell in Kendallville, IN.
Sara was a graduate of Kendallville High School and attended Indiana University. She married Philip Bir, of LaGrange, on August 3, 1963, in Kendallville and began their life together in LaGrange.
Sara was a homemaker and mother of 3 children. She enjoyed entertaining family and friends in her home and sending cards for birthdays, anniversaries and all other occasions. Her home was always decorated to celebrate the seasons. She was a competitive bridge player and enjoyed playing with several bridge groups in the area. Sara enjoyed supporting her children and grandchildren in their activities.
She was a member Saint Joseph's Catholic Church in LaGrange and Tri Kappa. Sara always liked to support local, hometown businesses as well as children and animal organizations.
Hugh Metzger
October 26, 1929 - August 10, 2022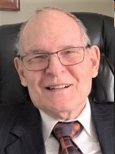 Born October 26, 1929 in Rochester, NY. He was preceded in death by his beloved wife, Birgit B. Metzger, whom he met at Sinai Synagogue. They married on September 26, 1981. Hugh was a loving and devoted husband, father, grandfather, great grandfather, and patriot. He achieved the rank of Lieutenant Commander in the US Navy from 1953-1956.  He graduated from the University of Wisconsin with a Bachelor of Arts degree in 1951 and then a Master's in Business Administration in 1953. He was a trust officer in banking until his retirement in 1985.
   
Hugh was very active with the South Bend Bridge Club achieving a Ruby Life Master.  He often insisted that his birth date was not the cause of the Market crash in '29. He had many special partners including Vic Papai, Gerry Wardzinski and Marty Martin.  He was famous for his puns which always produced moans and groans from his table. The SB directors looked forward to his $2 bills, which he got at the bank before heading to the bridge center, so he would have the correct amount for the game.   Hugh was also a member of the MOB (Men Only Bridge) group for many years.  A smile would appear on his face whenever he came through the door at any function.   He had an impeccable memory and genuinely cared about others. He will be greatly missed.
Karen Saum
January 24, 1938 – August 20, 2022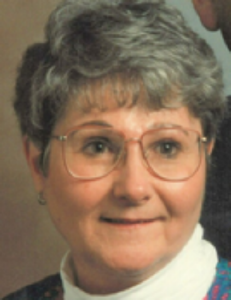 Karen Saum, 84, of Fort Wayne, passed away on August 20. Karen and her regular partner, Gloria Kohrman, were regular players in the Wednesday afternoon limited game. Karen was physically short, but her eyes were bright and her humor was exceedingly sly. When she set you in a cold contract, her eyes would twinkle and her face would barely show a sweet, little smile. We will miss you, Karen. Keep cashing those aces and enjoying the game of bridge.
Paul Spychalski
1951 - 2022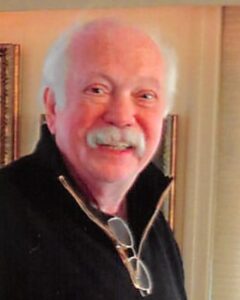 Paul C. Spychalski, 70, of Fort Wayne passed away June 9, 2022. Paul was born in South Bend and served in the United States Navy. Paul was a lab tech at General Electric, retiring after 26 years of service. He was a member of Grace Gathering Church and participated in KidsStuff as Grandpa Henry. Paul enjoyed Bridge, traveling and spending time with family. Paul and his beloved wife, Patricia spent 20 years of marriage together before his passing.
Mary Wuest
1938 - 2022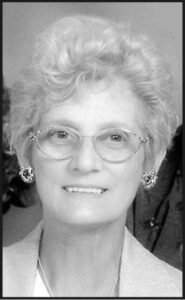 Mary Wuest, Silver Lifemaster and a long-time member of both the Fort Wayne DBC and the Cedar Creek DBC, passed away peacefully on May 28. Although caring for her seriously ill husband of 60 years and her own declining health kept her recently away from the bridge table, Mary certainly enjoyed her time playing the game of bridge. She would willingly partner with anyone. Advance notice, short notice, or no notice at all, it made no difference. Mary was always ready and willing to play.
While the care and the company of her family always had top priority, bridge and the accompanying opportunity to socialize provided Mary with great joy. She was a multi-tasker: playing her cards with competence and carrying on a full-blown conversation on a wide range of topics while the cards were hitting the table. Some of her friends stated that Mary loved to talk as much as she loved to play the game. Those friends and her many partners and opponents will miss both her card play and her conversations. Rest in peace, Mary.