A Message from the President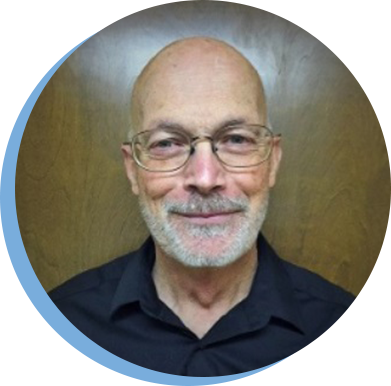 It is June.  Summer is here.  There is a sectional or a regional almost every weekend within a couple of hours driving distance.  And there is no snow or ice to contend with.  What more can a bridge junkie ask for!  Grab your favorite bridge partner head for the gold, silver, and red points.  Just a quick reminder, the South Bend Sectional is Fri-Sun, August 2-4, at the Kroc Center in South Bend.  Unit 154's Annual Meeting is that Sunday, Aug 4, during the lunch break of the Swiss Team Game.  The Board will have a quick report and the members will vote on the proposed Bylaw revision while you are munching on your sandwich.  Then it is back to the table and more silver point pursuit.
ELECTION OF BOARD  MEMBERS.  For 2019 there were five Board seats up for election:  Angola, Kokomo, South Bend/Mishawaka, Michigan City/Long Beach, and Highland.  If there is more than one candidate for any given seat, an election is held during June 1-15.  Candidates are self-nominated.  This year there were no candidates for Highland, South Bend/Mishawaka, Angola, and Kokomo.  Marci Meyer stood for election for Michigan City/Long Beach.  As she was the only candidate for that seat, she is deemed elected by acclamation.  In accordance with the Bylaws, the Board may select a member-at-large to fill any vacant seat.  The selected member-at-large serves a one-year term and the seat is again open for election the following year.
Maybe it is time to discuss the viability of Northern Indiana Unit 154.  If the Unit were to dissolve due to lack of interest in unit governance, the neighboring units in Michigan, in Chicago, in Northwestern Ohio, and in Indianapolis would gladly absorb any interested club(s).  The typical club player would not notice any change at all at the local level.  The primary change would be North American Open Pairs (NAOP) and Grand National Team qualifying sites and competition for any club that chose to go to Indianapolis or to Chicago.  If you have an opinion on the subject of dissolution, please express it to me or Marci Meyer, or Alan Yngve, or Barbara Stroud, or Tom O'Connell, or Terry Bauer, or Stan Davis, or Bud Hinckley.  I assure you the topic will be discussed at our next Unit Board meeting on August 3 in South Bend.
In the meantime, enjoy the warm weather and the companionship and the competition that duplicate brings into our lives.  I wish all of you a pleasant and enjoyable summer for 2019.
Gary Chaney
BYLAW REVISION TO BE VOTED ON IN SOUTH BEND AT THE ANNUAL MEETING
Hello, Unit 154 Members.  At its meeting on October 20, 2018, in Highland, the Board discussed and then approved a motion to submit to the Membership for approval a slight revision to the Unit Bylaws.  Section 6.6 says in part "…The Board shall consist of thirteen voting members…"  The Board is requesting revision of this section to read "…The Board shall consist of at least nine but not more than thirteen voting members…"
The reason for the revision is, with the ongoing problem of unfilled Board vacancies, the Board may not meet the quorum requirements of the Bylaws, and, thus, be unable to transact needed business.  With five Board seats up for election this year, I encourage all interested members to stand for election to the Board.
 NEW LANGUAGE
Section 6.6 Number of Board Members
The Board of Directors, including all officers, shall consist of at least nine (9), but not more than thirteen (13) voting members.  All Directors must be members in good standing of the ACBL as well as members of the Unit.  The immediate Past President, if not an elected member of the Board, shall serve for one year, as a non-voting Board member.
ANNUAL MEETING ON SUNDAY, AUGUST 4 AT 1PM.  MUST BE A UNIT 154 MEMBER IN GOOD STANDING TO VOTE.
Alan Yngve & Terry Bauer - Gary

Marci Meyer & Tom O'Connell - Michigan City/Long Beach

Barbara Stroud - Portage/Chesterton/Valparaiso

Bud Hinckley & 1 Vacant Seat - South Bend/Mishawaka

Stan Davis & Gary Chaney - Fort Wayne