President's Corner, Terry Bauer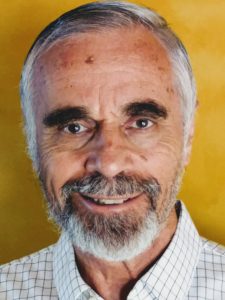 Congratulations and thanks to Phil Eyermann for agreeing to be one of the unit board
members representing the Ft Wayne club. He is replacing Gary Chaney, a long time board member and the past president. I would like to thank Gary for all of his work to promote bridge in the area, make sure needed materials were available for our tournaments, and
helping to keep the unit board well organized and solvent.
The return to face-to-face bridge has begun. All but two or our bridge clubs are open for play and offering at least weekly games. Additionally, Kokomo has also started again.
Nationally, 885 clubs were open in June (about a third of the pre-pandemic total) and they reported 38,000 tables. Virtual clubs reported 138,000 tables at the beginning of the year. In July face-to-face bridge increased to 53,000 tables while the number of virtual tables decreased to 77,000.
Sectional and regional tournaments are gradually returning with restrictions, including vaccination, distancing, and mask requirements. Our next unit sectional is scheduled for May, 2022 in South Bend. The fall sectional in Highland this year was cancelled because the Covid related restrictions set by ACBL made it impractical to be successful.
Covid is still with us and it is an individual decision about when to return to face-to-face play. Most of our players are vaccinated and that may be a requirement at some clubs. Some of us are still wearing masks and everyone is urged to be considerate about that decision and the need to protect vulnerable members. Stay safe and healthy and we hope to see you at the bridge table whether you are returning or it is your first time.
Alan Yngve & Terry Bauer - Gary

Wayne Carpenter - Highland

Marci Meyer - Michigan City/Long Beach

Barbara Stroud - Portage/Chesterton/Valparaiso

Bud Hinckley & Joan Aldrich - South Bend/Mishawaka

Stan Davis & Phil Eyermann - Fort Wayne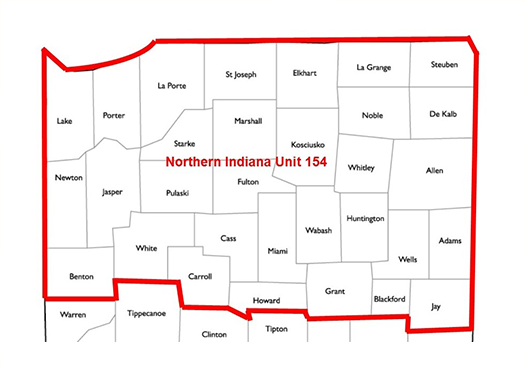 Election Matrix for Clubs