President's Corner, Terry Bauer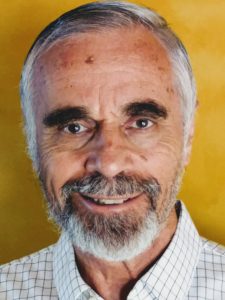 With the pandemic spreading around us the most important message is to stay safe. ACBL tournaments have been cancelled through May 11th and most clubs in our area will probably remain closed until that time. When clubs do open, it is up to each individual to decide if it is safe to return.
I have been playing bridge at BBO (bridgebase.com) along with thousands of others. They are offering opportunities to play bridge for master points as individuals or pairs, have some games that will also support our local clubs financially, and may be offering some tournaments on line to replace those that have been cancelled. There are also other bridge sites on the internet that one can use to keep playing.
The members of the board have unanimously agreed to postpone the 2020 Unit Board Elections until next year. This will result in nine board seats being up for election at one time in June 2021. Current board members will continue to serve in their position until a replacement is established. The board was to meet at the South Bend Sectional, but both the sectional and the board meeting has been canceled. The board has been communicating by email to make decisions regarding unit business. Hopefully everything will be back to normal by August when the Fort Wayne Sectional is scheduled, August 7–9, where the board can meet again, but more importantly, play the game we all love.
THE SOUTH BEND SECTIONAL HAS BEEN CANCELED
Congratulations to the 2019 Mini-McKinney & Ace of Club Winners
Alan Yngve & Terry Bauer - Gary

Wayne Carpenter - Highland

Marci Meyer & Tom O'Connell - Michigan City/Long Beach

Barbara Stroud - Portage/Chesterton/Valparaiso

Bud Hinckley & Joan Aldrich - South Bend/Mishawaka

Stan Davis & Gary Chaney - Fort Wayne