President's Corner, Terry Bauer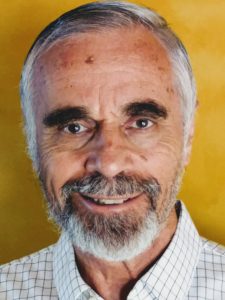 Coronavirus continues to keep our clubs shuttered.  Most of the clubs in our unit will not open this summer and the Fort Wayne Sectional has been canceled.  The internet is where many of our members are playing bridge these days.  Bridge Base Online (BBO) has been a nice way for players to keep their minds occupied and their bridge skills honed until they can get back to a real bridge table.
Virtual Clubs on BBO is a good alternative for our members to support their club and win masterpoints.  Calument/Highland, Hinsdale and South Suburban pooled together to form a "virtual club" and offers games 5 days a week.  South Bend, Michigan City and Valparaiso have pooled and offers games three to four times a week.
Fort Wayne pooled with Indianapolis and plays seven days a week.  To play in a virtual club game, you must have played at least one game during 2019 and 2020 in the pooled virtual club grouping, have a BBO account and be an ACBL member.  You can play on BBO even if you are not an ACBL member in a casual game or practice with robots; both are free.  So, there is something for everyone!
If you have not tried BBO because it looks or sounds a little daunting, ask someone you know for help.  There are tutorials available that can help you get through it.  Most people have found it is easy to set up an account and play.  It is also a great way to help support your club until it can open back up.
Continue to stay healthy and safe!
Alan Yngve & Terry Bauer - Gary

Wayne Carpenter - Highland

Marci Meyer & Tom O'Connell - Michigan City/Long Beach

Barbara Stroud - Portage/Chesterton/Valparaiso

Bud Hinckley & Joan Aldrich - South Bend/Mishawaka

Stan Davis & Gary Chaney - Fort Wayne