President's Corner, Terry Bauer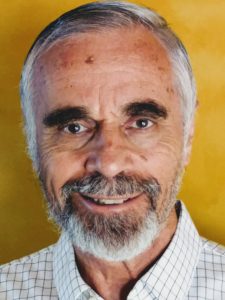 The best season of the year in northern Indiana is now upon us and we get to see the beautiful Fall colors in usually pleasant weather. There are also a lot of tournaments available to attend in October before the approach of winter weather. October 11th thru the 13th is the Northwest Indiana Fall Sectional in Highland.  The Fall STaC week is from the 14th to the 20th. In Michigan there are Sectionals in Holland and one in Bloomfield Hills for those with 300 or less masterpoints. The Motor City Regional starts at the end of the month just after the Toledo Sectional on Oct. 25-27th. The last area Sectional for the year is November 14th in Bloomfield Hills. No close-by tournaments in December and then only a handful from January to March, so get your gold and silver points while you can.
SNOWBIRDS PLEASE STAY IN UNIT 154
Unit 154 is asking all ACBL members who are "Snowbirds" to please keep your unit affiliation in Indiana when you move to your winter address.
The Reason:
The ACBL pays a portion of your annual ACBL membership dues to the unit twice annually six months apart. When ACBL changes your mailing address for the winter, it has a default treatment that automatically changes you to the new unit where you currently reside.
This benefits the unit in which you reside in the winter as they receive that portion of your ACBL dues based on where you are at the time of the payment.  This does "NOT" benefit Unit 154.
Most of you go to Florida, and the Florida units are so big that they really don't need the added income, so PLEASE help out Unit 154 by keeping your unit affiliation unchanged.
When you move to your winter address, you can still retain your Unit 154 affiliation and you can still receive The Bridge Bulletin.
To make this change and not affect your Unit 154 affiliation, you need to email one of the following ladies in ACBL Membership and state your desire to have them mail The Bridge Bulletin to your winter address, but keep your affiliation permanent in Unit 154.  Supply them with the dates you wish the magazine sent to each of your addresses.
Example:  May-October – Indiana address
November-April – Florida address
Cindy Wages   cindy.wages@acbl.org
Linda Aldridge   linda.aldridge@acbl.org
Alan Yngve & Terry Bauer - Gary

Wayne Carpenter - Highland

Marci Meyer & Tom O'Connell - Michigan City/Long Beach

Barbara Stroud - Portage/Chesterton/Valparaiso

Bud Hinckley & Joan Aldrich - South Bend/Mishawaka

Stan Davis & Gary Chaney - Fort Wayne