President's Corner, Terry Bauer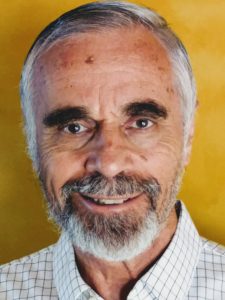 The holidays are with us and while we have much to enjoy and be thankful for, this year has had its struggles and losses. We have lost many good friends at the bridge table this year and Covid remains as a hindrance to normal bridge enjoyment. Our unit has not had a sectional tournament now for two years and there have been only a few regional tournaments in the area. Play has resumed for most clubs and some clubs are doing well with their attendance.
The ACBL Winter National Tournament is going on as I write this and there have been several tournaments held in our district. After we get through this winter, hopefully spring will allow a total return to normal bridge.
In the northwest corner of the state, we occasionally get to play with a bridge celebrity from Chicago, George Jacobs. He was awarded Honorary Member of the Year at the National Tournament and there was a good article about his accomplishments in the tournament bulletin.
For most ACBL members, George Jacobs is best known for his monthly column in the Bridge Bulletin. A refreshing
reprieve from the more serious content, Jacobs approaches the game with lighthearted humor that humbly belies his success. Jacobs dominated tournament bridge for a 10-year period from 1999–2009, winning 11 national
championships with his partner during that time, Ralph Katz.
His love of the game and commitment to volunteering with an entertaining flair has earned Jacobs the distinction of Honorary Member of the Year. "I have followed George for over 20 years, and I know that no one has brought more smiles and laughs to this great game," said Bruce Greenspan, a member of the District 9 board. "He is not afraid to make fun of himself, and his personality lights up a room.
It is not just the competition at the table that we have missed, but the friendships and enjoyment that went along with it. May 2022 bring us all back together again!
Alan Yngve & Terry Bauer - Gary

Wayne Carpenter - Highland

Marci Meyer - Michigan City/Long Beach

Barbara Stroud - Portage/Chesterton/Valparaiso

Bud Hinckley & Joan Aldrich - South Bend/Mishawaka

Stan Davis & Phil Eyermann - Fort Wayne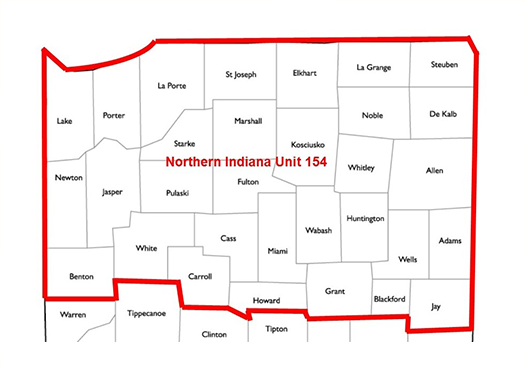 Election Matrix for Clubs