President's Corner, Terry Bauer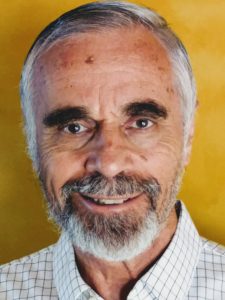 At last, we are going to have our first unit sectional in three years. It will be held this year in a new venue, the Michigan City Senior Center, in Michigan City, IN on October 7-9. The cost of each playing session is still $10 (no inflation yet) for Friday and Saturday. Food and snacks will be available. This is an opportunity for earning silver points, meeting new bridge players, and re-establishing contacts with other members of the unit and visitors. We want everyone to have a good time. You can even put your feet in the sand or Lake Michigan between sessions.
SPECIAL OFFERS:
1. If you know a bridge player who is not yet an ACBL member, a requirement for this tournament, help them obtain a free Guest Membership. This can be done on the ACBL website (MENU tab, JOIN ACBL tab, MEMBERSHIP INFO tab, and finally GUEST MEMBERSHIP).  
2. Players with less than 500 masterpoints can play for free in the afternoon session on Friday or Saturday provided that they paid the full entry fee for the morning session of the same day.
3. Bridge players with a student ID pay half the full entry fee.
The Unit 154 Annual Meeting for all unit members will be held during our lunch break on Sunday.
Since Covid is still with us, we will be following ACBL policy that all players provide proof of
vaccination before they can play and the senior center has ample room for us to keep the playing
tables safely spaced. Masking is not mandatory unless the COVID-19 community level rate is
indicated as "High". Whether or not masks are required, masking is always recommended,
particularly if an attendee is at high risk for severe illness or otherwise is a member of a vulnerable population (again ACBL policy). Wayne Carpenter is our Event Safety Coordinator.
Alan Yngve & Terry Bauer - Gary

Wayne Carpenter - Highland

Marci Meyer & Chuck Tomes - Michigan City/Long Beach

Barbara Stroud - Portage/Chesterton/Valparaiso

Bud Hinckley & Joan Aldrich - South Bend/Mishawaka

Stan Davis & Phil Eyermann - Fort Wayne