A MESSAGE FROM THE PRESIDENT
TERRY BAUER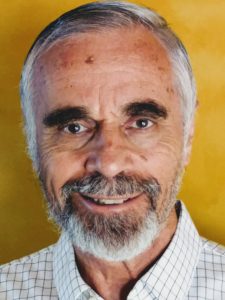 I have enjoyed my first four years of playing duplicate bridge and I initially gave little thought to how everything is organized and the work of those who made it all possible. When Barb Walczak asked me to nominate myself for the Gary club position on the board, I agreed to do my part. I attended the two board meetings last year and learned a little about how things worked. At this year's board meeting I agreed to accept the position of unit president, despite my inexperience, because nobody else was nominated and everyone on the board promised to help if needed.
The previous board officers Kim Grant, Gary Chaney, Ken Bisson, and Marci Meyer, along with the board members, have done a great job over the past few years getting the unit in good fiscal shape, supporting tournaments, recognizing accomplishments, sharing information, and organizing the unit within District 12 and ACBL. Hopefully Unit 154 can continue in good standing and meet the needs of its members. 
We have a good website (unit154.org) devoted to our unit with local news and all the organizational details. There you can read the purpose of our unit in the bylaws and I encourage you to do so if you have not done so before. Quoting from that: "...to provide organized bridge activities and services ...to provide bridge education… to conduct tournaments…".
A primary purpose is to conduct sectional tournaments and we now have three sectionals a year in the unit (down from four sectionals and one regional in past years).
 Many individuals in the unit have contributed their time and resources to make these successful events within easy driving times of our members.We need a functioning unit to continue offering these sectional tournaments for our members and this requires new members to help with the administrative tasks.  If you can volunteer your time to be on the board of directors in the future, I hope you will do so to keep our Unit 154 functioning. 
Our third sectional of the year will take place in October in Highland and I hope to see many of you there.  We hope to have enough participants to have 299 pair games each morning and afternoon on Friday and Saturday and a 499 Swiss game on Sunday. A plenitude of complimentary snacks and beverages will be available to help make your time in Highland enjoyable.
Alan Yngve & Terry Bauer - Gary

Wayne Carpenter - Highland

Marci Meyer & Tom O'Connell - Michigan City/Long Beach

Barbara Stroud - Portage/Chesterton/Valparaiso

Bud Hinckley & Joan Aldrich - South Bend/Mishawaka

Stan Davis & Gary Chaney - Fort Wayne