Northwest Indiana Fall Sectional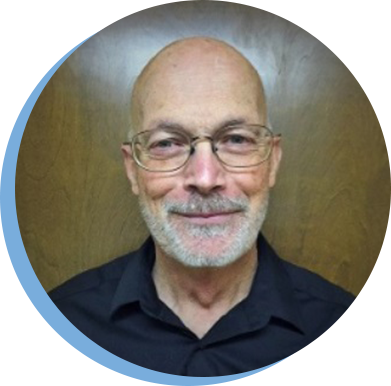 OCTOBER!!! I love October.  The heat of the summer is in the rearview mirror and the leaves are beginning to display their wonderful colors.
Speaking of colors, GOLD and RED at Farmington Hills Oct. 8-14, more SILVER at Highland Oct 19-21, still more SILVER at Toledo Oct. 26-28, and even more SILVER during STaC week Oct. 29-Nov. 4.   Did I mention that I love October?
Thank you to Alan, Mike, Larry, Mary, Lee, Matt, Darrell, Roy, Steve, Grant, and Kim for traveling to Lansing on Sep 16 to compete in the North American Open Pairs qualifying.  Unfortunately, none of us played our best, but we made new friends and represented Unit 154 well.
As some of our members head south for a few months, I request that those who do retain their membership in Unit 154 and merely change to their temporary winter mailing address.  This takes a little more effort because you need to contact Cindy Wages (cindy.wages@acbl.org) .  You request keeping your membership with Unit 154 year-round.  That way Unit 154 gets full benefit of your annual dues.  Please consider doing this.
Well, it is time to go out and immerse my hands in potting soil as I bring the geraniums in for the colder months.  Hopefully, I will water them as needed, so they can return to the native soil next May.
Enjoy Autumn 2018 and all its magnificent colors.  I love October!
Gary Chaney, President

Alan Yngve & Terry Bauer - Gary

Marci Meyer & Tom O'Connell - Michigan City/Long Beach

Barbara Stroud - Portage/Chesterton/Valparaiso

Bud Hinckley & 1 Vacant Seat - South Bend/Mishawaka

Stan Davis & Gary Chaney - Fort Wayne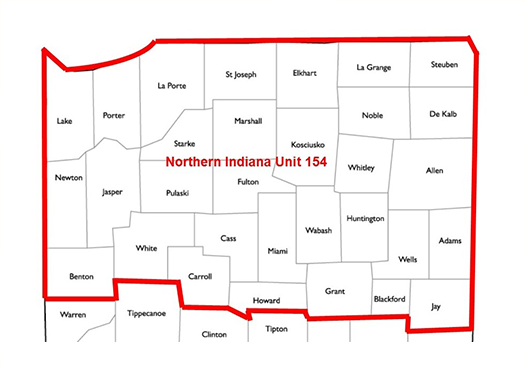 SNOWBIRDS
PLEASE STAY IN UNIT 154!
The northern bridge districts have a significant number of snowbirds who go to fairer climates during harsh winter months. When doing so, there are two ways to do so. The first is to change your address without changing your unit affiliation. You will still receive the ACBL Bulletin publication at your winter address and doing it this way benefits the home unit because it will still receive the portion of your ACBL dues which get paid to the units.
The ACBL pays a portion of your dues twice annually six months apart; they are paid to the unit of your address at time the payment is made. The alternative when you change to your winter address, is to also change your unit affiliation; this is the default treatment by the ACBL when you make an address change to a location outside of your home unit. This benefits the unit in which you reside in the winter (NOT Unit 154) as they may receive that portion of your ACBL dues based on where you are at the time of the payment.
In order to keep your unit affiliation unchanged (Keeping your money in Unit 154) when you move to your winter address, you should contact:
Cindy Wages ( cindy.wages@acbl.org ) or Linda Aldridge ( linda.aldridge@acbl.org ) in the Member Services Department of the ACBL. If you are internet phobic, the telephone number is 662-253-3100, extension 3132. (You will still receive your ACBL Bulletin and Unit 154 will get its portion of your dues when you change your mailing address only!)
The Florida units are among the largest in the country and hardly need the added income, so help out Unit 154 by keeping your unit affiliation unchanged.