President's Corner, Wayne Carpenter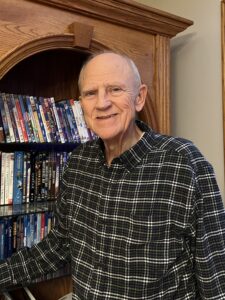 I took over as President of Unit 154 in October, 2022 from outgoing President, Terry Bauer. I would like to thank him for the great job he did during his tenure as Unit President.
The Northwest Indiana Sectional in Michigan City last October was a great success! Thanks to everyone that attended, volunteered: food, time & money. Make your plans now to attend this fall, October 6-8! See Flyer
It was good to see so many people at the Fort Wayne Sectional August 4-6. The Fort Wayne Club had great hospitality and a beautiful club to hold the Sectional in. The Sectional had 107 1/2 tables over the 3 days and everyone is pleased with its' success.
A new club has started in Auburn, Indiana with the help of Ken Bisson who runs the Angola Club. Dekalb BC holds games every Thursday at 12:15. See the Unit Club Tab for more info.
Thank you all for supporting our Sectionals and our clubs.
Alan Yngve & Terry Bauer - Gary

Wayne Carpenter - Highland

Marci Meyer & Chuck Tomes - Michigan City/Long Beach

Barbara Stroud - Portage/Chesterton/Valparaiso

Miki Grant & Gerry Wardzinski - South Bend/Mishawaka

Joan Aldrich - Kokomo (Appointed to fill Vacancy)

Stan Davis & Phil Eyermann - Fort Wayne