President's Corner, Terry Bauer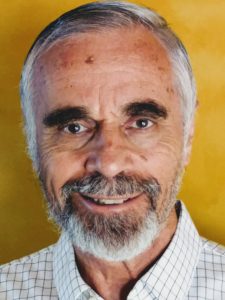 Welcome 2020. I hope everyone has a wonderful and successful new year.
Unit 154 currently has 600 active members with an average age of 73 (although they look and act much younger). The average years of ACBL membership is 20 and slightly more than two-thirds of our members are not life masters. We added 43 new members last year and our new member retention rate is above average for our district and all of ACBL. A special thanks to all who have helped those new to duplicate bridge feel welcome and want to continue playing this great game.
The South Bend Sectional has changed location and times this year. It is now in the spring on May 1st, 2nd, and 3rd and will be at the Elks Lodge.
Joe Chin reached Emerald Life Master recently and a celebration was held as a tribute to such a fine gentleman and an outstanding bridge player. For more information about this accomplishment, click on the January Northwest Indiana Newsletter on this website.
THE SOUTH BEND SECTIONAL HAS BEEN CANCELED
SNOWBIRDS PLEASE STAY IN UNIT 154
Unit 154 is asking all ACBL members who are "Snowbirds" to please keep your unit affiliation in Indiana when you move to your winter address.
The Reason:
The ACBL pays a portion of your annual ACBL membership dues to the unit twice annually six months apart. When ACBL changes your mailing address for the winter, it has a default treatment that automatically changes you to the new unit where you currently reside.
This benefits the unit in which you reside in the winter as they receive that portion of your ACBL dues based on where you are at the time of the payment.  This does "NOT" benefit Unit 154.
Most of you go to Florida, and the Florida units are so big that they really don't need the added income, so PLEASE help out Unit 154 by keeping your unit affiliation unchanged.
When you move to your winter address, you can still retain your Unit 154 affiliation and you can still receive The Bridge Bulletin.
To make this change and not affect your Unit 154 affiliation, you need to email one of the following ladies in ACBL Membership and state your desire to have them mail The Bridge Bulletin to your winter address, but keep your affiliation permanent in Unit 154.  Supply them with the dates you wish the magazine sent to each of your addresses.
Example:  May-October – Indiana address
November-April – Florida address
Cindy Wages   cindy.wages@acbl.org
Linda Aldridge   linda.aldridge@acbl.org
Alan Yngve & Terry Bauer - Gary

Wayne Carpenter - Highland

Marci Meyer & Tom O'Connell - Michigan City/Long Beach

Barbara Stroud - Portage/Chesterton/Valparaiso

Bud Hinckley & Joan Aldrich - South Bend/Mishawaka

Stan Davis & Gary Chaney - Fort Wayne