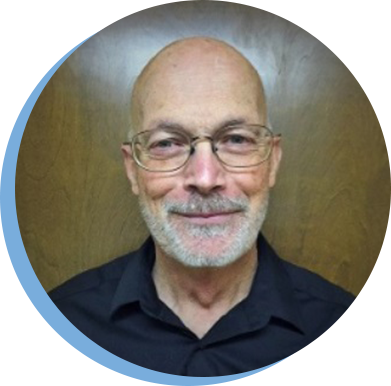 Oh, my, the holiday season is upon us.  It seems just a short time ago that it left us too full and too tired.  I could ask where the time went, but I know the answer:  WHOOOOSH!

For those of you who acknowledge it, You are a year older.  The question to be answered, however, is 'are you a year wiser'.  From a bridge point of view, I can answer in the affirmative.  I am wiser because the past year has taught me that I am not as smart as I thought (or hoped) I would be. That queen of trump still evades me with regularity and I still have trouble counting to 13 occasionally. Well, maybe 2019 will be the year.
Seriously, we bridge players have it pretty good.  We regularly participate in a game that we love.  We get to do it for, in many cases, less than $2/hour.  We entertain our opponents with our mistakes, and, in turn, are entertained by their mistakes.  We sit across the table from people we like and are liked (most of the time) by them.  What more could we ask for?  Forget it, most of us wouldn't know what to do with a 28 hcp-hand, so stop dreaming.
Before closing, I ask each of you to take a moment to thank the people who make it possible for you to enjoy your game(s) each week:  the club owner/manager, the director, the snack person, your opponents, and (most of all) your partner.  Please be thankful for all you have and be generous in your sharing of it.
I hope that 2018 has been the best year of your life so far and the worst year of all the years to come.

Gary Chaney, President

Alan Yngve & Terry Bauer - Gary

Marci Meyer & Tom O'Connell - Michigan City/Long Beach

Barbara Stroud - Portage/Chesterton/Valparaiso

Bud Hinckley & 1 Vacant Seat - South Bend/Mishawaka

Stan Davis & Gary Chaney - Fort Wayne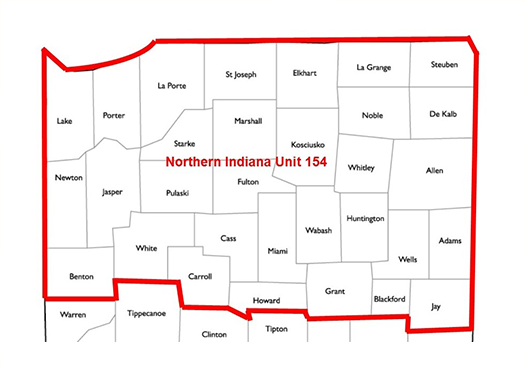 SNOWBIRDS
PLEASE STAY IN UNIT 154!
The northern bridge districts have a significant number of snowbirds who go to fairer climates during harsh winter months. When doing so, there are two ways to do so. The first is to change your address without changing your unit affiliation. You will still receive the ACBL Bulletin publication at your winter address and doing it this way benefits the home unit because it will still receive the portion of your ACBL dues which get paid to the units.
The ACBL pays a portion of your dues twice annually six months apart; they are paid to the unit of your address at time the payment is made. The alternative when you change to your winter address, is to also change your unit affiliation; this is the default treatment by the ACBL when you make an address change to a location outside of your home unit. This benefits the unit in which you reside in the winter (NOT Unit 154) as they may receive that portion of your ACBL dues based on where you are at the time of the payment.
In order to keep your unit affiliation unchanged (Keeping your money in Unit 154) when you move to your winter address, you should contact:
Cindy Wages ( cindy.wages@acbl.org ) or Linda Aldridge ( linda.aldridge@acbl.org ) in the Member Services Department of the ACBL. If you are internet phobic, the telephone number is 662-253-3100, extension 3132. (You will still receive your ACBL Bulletin and Unit 154 will get its portion of your dues when you change your mailing address only!)
The Florida units are among the largest in the country and hardly need the added income, so help out Unit 154 by keeping your unit affiliation unchanged.