A Message from the President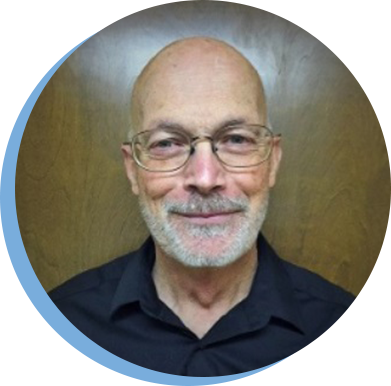 Spring, yes, Spring is really here.  April showers leading to May flowers.  The birds are singing.  The flowers and trees are blooming.  All is right with the world.  Well, okay, maybe the allergies are kicking in and possibly a stray snowflake or two flutter down now and then, but, hey, Spring is here.  The snowbirds are returning and the table count is increasing.  More players making more competition.  As a duplicate player, you gotta love it.
With the warmer weather comes the Unit 154 sectionals:  Fort Wayne, May 3-5; South Bend, August 2-4; and Highland, October 11-13.  Each of these tournaments will have pair/team games on Friday and Saturday followed by a
Sunday Swiss.  In South Bend this year the organizers (Bill, Dave, and Bud) will be offering a dupli-Swiss on Sunday, August 4, with hand records available for all.  Each of the Unit sectionals will also offer limited games on Friday and Saturday, and, with enough teams, a separate Swiss team game for the limited-masterpoint players on Sunday.
In my last message I discussed the importance of Unit members stepping forward to be part of the governing board of the Unit. Now is the time. Up until May 15, nominations for open Board seats will be accepted for Angola, South Bend/Mishawaka, Kokomo, Long Beach/Michigan City, and Highland.  All candidates are self-nominated.  Simply fill out the short form found on the Unit website (Unit 154.org) and mail, email, or transmit it to the election committee noted on the form.  That is all it takes.  Competitive elections will be held during a week in June if there are two or more candidates for any one of the open seats.  A love of bridge and a desire to serve your fellow Unit members are the only requirements.
I wish each and every one of you an enjoyable Spring, Summer, and Fall tournament season.  And, remember, that person sitting across from you is your best friend for this session.  Be a good partner.
Gary Chaney
BYLAW REVISION TO BE VOTED ON IN SOUTH BEND AT THE ANNUAL MEETING
Hello, Unit 154 Members.  At its meeting on October 20, 2018, in Highland, the Board discussed and then approved a motion to submit to the Membership for approval a slight revision to the Unit Bylaws.  Section 6.6 says in part "…The Board shall consist of thirteen voting members…"  The Board is requesting revision of this section to read "…The Board shall consist of at least nine but not more than thirteen voting members…"
The reason for the revision is, with the ongoing problem of unfilled Board vacancies, the Board may not meet the quorum requirements of the Bylaws, and, thus, be unable to transact needed business.  With five Board seats up for election this year, I encourage all interested members to stand for election to the Board.
 NEW LANGUAGE
Section 6.6 Number of Board Members
The Board of Directors, including all officers, shall consist of at least nine (9), but not more than thirteen (13) voting members.  All Directors must be members in good standing of the ACBL as well as members of the Unit.  The immediate Past President, if not an elected member of the Board, shall serve for one year, as a non-voting Board member.
ANNUAL MEETING ON SUNDAY, AUGUST 4 AT 1PM.  MUST BE A UNIT 154 MEMBER IN GOOD STANDING TO VOTE.
Alan Yngve & Terry Bauer - Gary

Marci Meyer & Tom O'Connell - Michigan City/Long Beach

Barbara Stroud - Portage/Chesterton/Valparaiso

Bud Hinckley & 1 Vacant Seat - South Bend/Mishawaka

Stan Davis & Gary Chaney - Fort Wayne