President's Corner, Terry Bauer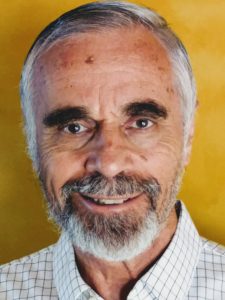 As 2020 comes to a close, let's look at the scorecard. There are certainly a lot of scores in the minus column: Covid is still with us, most of the clubs are closed to in-person play, South Bend/Fort Wayne/Highland sectionals were cancelled, Unit 154 elections were postponed, etc. In the plus column the only two scores are the increased online play by Unit members and those hard-working directors who started and maintained the virtual games. A special thanks to them! Still, all in all, it looks like 2020 was about a 29% game. Yuck!
2021 should improve our outlook for returning to more in-person play all across northern Indiana. The vaccines are coming. Combine that with continuing to implement smart health practices and making wise decisions about how each of us interact with the people around us, then playing bridge at the card table instead of the desk should be in full flower in a few months.
Let's talk about those postponed elections for a few sentences. With the 2020 postponements, the 2021 scheduled vacancies, and the vacancies due to no candidates, 11 of the 12 Board seats are up for election. If the game of bridge and the governing of the Unit are important to you, please consider standing for election. The Board meets 2-3 times a year during the appropriate sectionals. Complete the sentence on the Declaration of Candidacy form. Either email the form to me or use the USPS so that I receive the form by May 15, 2021. A Unit member in good standing can stand for election to represent any club in the Unit. A person does not have to be a fulltime player at the club he/she wishes to represent. If there is more than one candidate for a seat, an election in June is conducted. If there is only one candidate, then that person is deemed elected.
Remember: get that completed Declaration of Candidacy form to me by May 15, 2021.
Until we meet at the card table, please continue to stay healthy and safe. Okay! Okay! Even after we meet at the table: STAY HEALTHY AND BE SAFE!
Unit 154 Financial Report from Marci Meyer, Sec/Tres.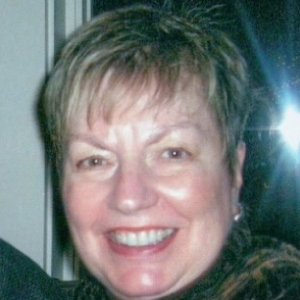 Fiscal Year June 1, 2020 – May 31, 2021.
Unit 154 is financially sound, and in spite of not being able to hold tournaments because of COVID.
The Unit membership is 565, and although we have welcomed seven new members to ACBL through the recruiting of Ken Bisson and one through Elaine Delaney, our membership is down from 580 on October 1, 2020. Players are please reminded to not let their membership lapse.
If you are a snowbird, you are asked to notify ACBL that you wish to retain your permanent membership with Unit 154 year-round. The Unit receives a share of each player's membership fee. ACBL will honor this request and still be able to send The Bulletin to your winter address. Thank you for supporting your Unit!!
Keith Meyer, Unit Business Manager reports that the Indiana Business Entity Report and fee has been has been sent to the state of Indiana. This is required by law in order for the Unit to keep its sales tax exemption. He has also filed the required the Unit 154 Federal and State tax returns.
Alan Yngve & Terry Bauer - Gary

Wayne Carpenter - Highland

Marci Meyer & Tom O'Connell - Michigan City/Long Beach

Barbara Stroud - Portage/Chesterton/Valparaiso

Bud Hinckley & Joan Aldrich - South Bend/Mishawaka

Stan Davis & Gary Chaney - Fort Wayne