President's Corner, Terry Bauer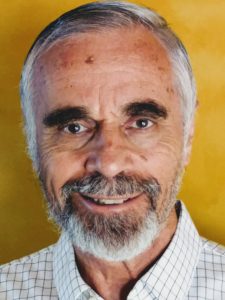 We are playing bridge in person at eight locations in our unit and none of the clubs are
currently involved in virtual games.  Bridge games are scheduled in Ft. Wayne and Mishawaka four times a week. Angola, Gary, Highland, Kokomo, Michigan City, and
Valparaiso are playing once a week. Long Beach will start back up this month.
Unit sectionals for South Bend and Fort Wayne have again been cancelled for this year but the NW sectional (which will be held in Michigan City this year) on October 7-9 is going to be our first unit sectional in three years. It will need YOUR attendance and support! Tournament flyer
Most tournaments throughout the country have had reduced attendance from prior years after the start of the pandemic and we do expect a smaller turnout but hopefully with your support, we can start to turn the corner for our Unit. The sectional will be one more step towards normalcy and we hope unit members will be able to come and enjoy the hospitality and competition. The ACBL still has covid restrictions for the safety of our members and proof of vaccinations will be required while the use of masks is optional, although, by October, there may be no Restrictions. Stay tuned!
UNIT BOARD MEMBERS NEEDED!
Spring is the time for Unit 154 elections to the Board of Directors. This year seats from Angola, Highland, and 
Michigan City/LB(1) are due for elections and we have vacancies for Kokomo and Michigan City/LB(2). Any unit
member in good standing may run for a seat and you do not have to be a member of a particular club to represent it on the board, but you can only run for one position at a time. We need candidates to fill the board seats so please complete a simple candidacy request and get it to me by May 15th if you are interested in serving. A copy can be found under the "Board of Directors" tab on this website.
Alan Yngve & Terry Bauer - Gary

Wayne Carpenter - Highland

Marci Meyer & Chuck Tomes - Michigan City/Long Beach

Barbara Stroud - Portage/Chesterton/Valparaiso

Bud Hinckley & Joan Aldrich - South Bend/Mishawaka

Stan Davis & Phil Eyermann - Fort Wayne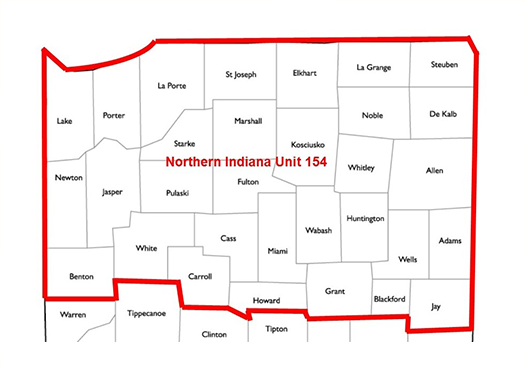 Election Matrix for Clubs